Water Features
Here at Green Fox we provide Tallahassee Landscape water feature ideas with multiple designs for different front-yard and backyard water feature possibilities, such as backyard waterfalls, streams, vanishing pools, rocky streams and simple ponds and much more.

Which ever landscape water feature you desire we have the capability to make it happen for you. Also we use state of the art proven water feature systems to give property owners assurance that they are purchasing the highest quality water feature equipment, so that you can enjoy your front or backyard waterscape designs with confidence knowing they will  not only look beautiful also but last!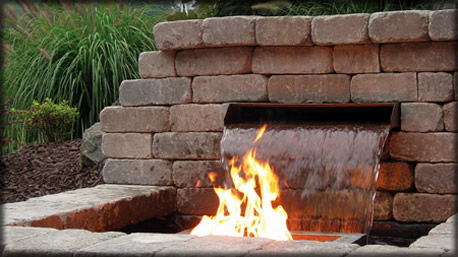 Our goal at Green Fox Landscaping is to provide professional and affordable landscape maintenance service to both commercial and residential customers. We specialize in all facets of landscape- maintenance from average size yards to the largest most elite estates, properties and commercial accounts.
Green Fox is located in Tallahassee Fl. and is ready to serve all of your landscaping and yard maintenance needs. We are licensed in Tallahassee.
Green Fox Landscaping is licensed, bonded and insured, plus we have many years of experience. Our customer are always more than satisfied with our Tallahassee Landscaping services and continue to contact us for all of their Landscaping needs.
Call us today at 850-210-2047 to get a FREE ESTIMATE or fill out the form below.