Outdoor Kitchen, Fire Pit & Water Features
Green Fox can design and build you the custom outdoor hardscape fire pit and water features or outdoor kitchen of your heart's desire. Outdoor fire pits and outdoor kitchens are an excellent investment for your home not to mention a great way to spend time with friends and family and all sorts of fun relaxing get-togethers.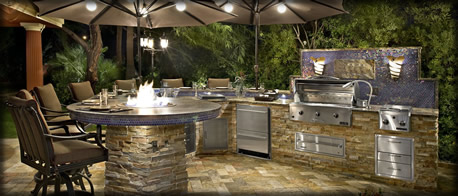 We always use top quality building materials to ensure our work stands the test of time. In addition we offer many different types of outlines, dimensions and styles to choose from to suit your outdoor kitchen or fire place wishes as well as the contour of your backyard.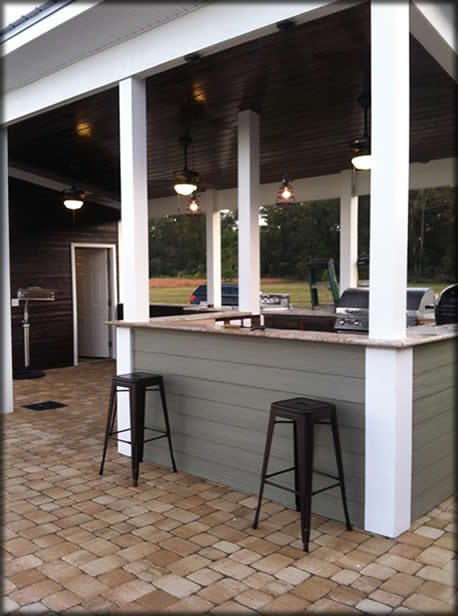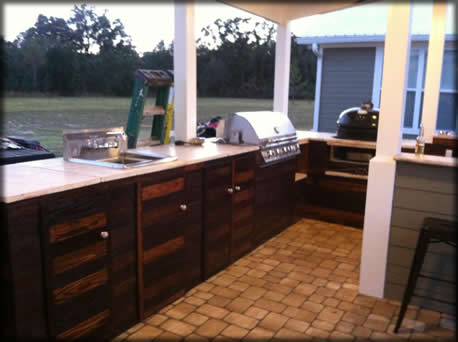 There are many different stone types available, so whether you want water feature stone, stone tiles, pebbles, stacked stone, tennessee field stone, two tone stones, granite stone, marble stone, coral stone, shell stone, bluestone, germantown paver, ledge stone, farm house ledgestone, concrete stepping stones, stone pavers, flagstone, stacked stone water feature, cast stone, block and facingstone, brick and stone, stone walkway over gravel, slabs of stone, stepping stones, path stone or turquoise stones and many many more... We can design and build you the best backyard custom water feature and outdoor fire pit or outdoor kitchen to add to your beautiful landscaping features.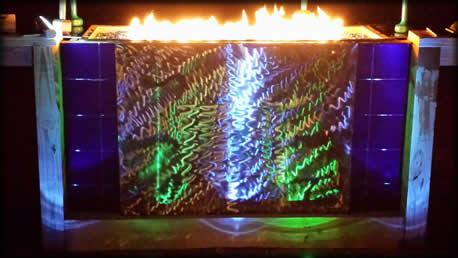 Also with hardscape fire pits you have the choice of installing gas or a traditional wood burning fireplace. Either way its a great centerpiece for your backyard landscape.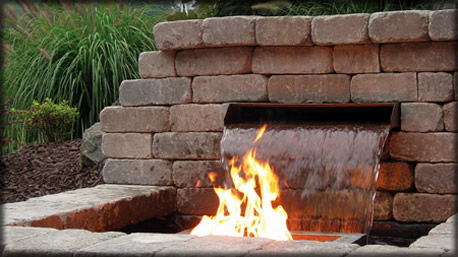 Our target at Green Fox Landscaping is to give you the most professional and affordable landscaping services for both commercial and residential properties. We specialize in all types of landscaping construction and maintenance from average size yards to the largest most elite estates.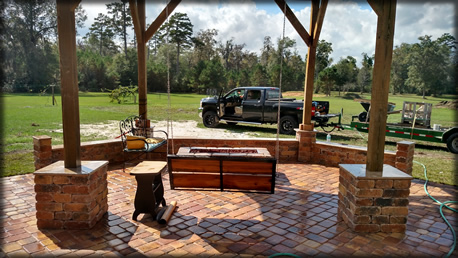 Green Fox is located in Tallahassee Fl. and is ready to serve all of your landscaping and yard maintenance needs. We are licensed in Tallahassee.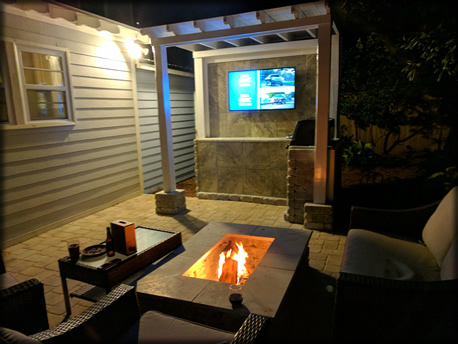 Green Fox Landscaping is licensed, bonded and insured, plus we have many years of experience. Our customer are always more than satisfied with our Tallahassee Landscaping services and continue to contact us for all of their Landscaping needs.
Call us today at 850-210-2047 to get a FREE ESTIMATE or fill out the form below.