fertilization
At Green Fox we are skilled and knowledgeable on how to fertilize your lawn, plants and shrubs for a healthy and vibrant landscape. When adding fertilizer to green grass, regularly apply the appropriate fertilizer at medium strength can promote a healthier lawn all year round. Here at Green Fox the Tallahassee Landscaping co. we use specific blends of fertilizers adapted to Tallahassee Florida's plant varieties and depending on the plants indigenousness.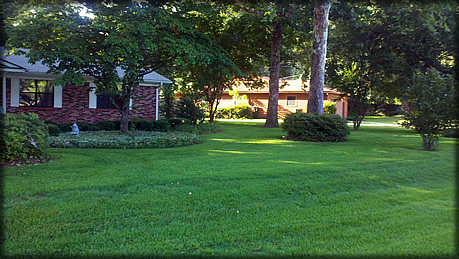 Different kinds of trees and shrubs are able to thrive more with special fertilizer blends which can be applied directly to the roots of the plant. When we deep root fertilizing we use equipment designed especially to infuse liquid fertilizer straight into the root zone, which avoids the problem of topsoil runoff and therefore the roots are able to instantly soak up the much needed plant or tree nutrients.
Our goal at Green Fox Landscaping is to provide professional and affordable landscape maintenance service to both commercial and residential customers. We specialize in all facets of landscape- maintenance from average size yards to the largest most elite estates, properties and commercial accounts.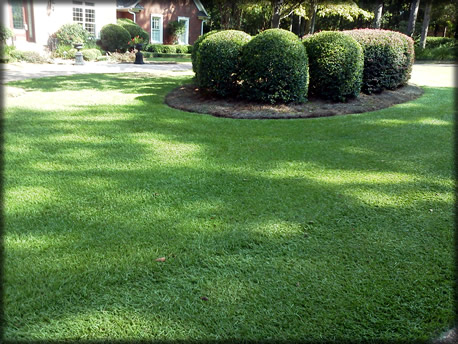 Green Fox is located in Tallahassee Fl. and is ready to serve all of your landscaping and yard maintenance needs. We are licensed in Tallahassee.
Green Fox Landscaping is licensed, bonded and insured, plus we have many years of experience. Our customer are always more than satisfied with our Tallahassee Landscaping services and continue to contact us for all of their Landscaping needs.
Call us today at 850-210-2047 to get a FREE ESTIMATE or fill out the form below.