Pruning
When pruning your landscape we make sure dead or unnecessary branches are cut from the plants. Also we can do ornamental pruning to design and shape you plants to have a certain look for your Tallahassee commercial or residential landscaping. Appropriate pruning methods can optimize and enhance a plants health and growth to promote longer lasting vibrant gardens. You do not want to go too long without pruning your trees, shrubs and other plants otherwise they become out of control, too thick and unappealing.
Therefore it is strongly suggested to do annual or bi-annual pruning of your plants to keep them vibrant and healthy. Especially with some types of trees and shrubs letting them go un-pruned for too long of periods can make it tough salvage the stature of the plant. With proper pruning and upkeep your plants will remain gorgeous all year round.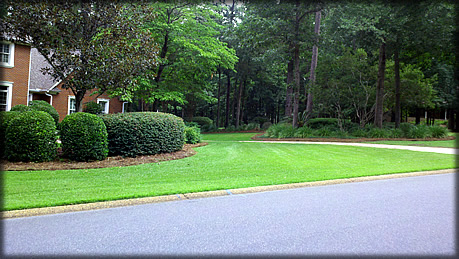 Here at Green Fox we dedicated to pruning, planting, and maintaining all of you plants, shrubs, and trees in and around Tallahassee. We stay focused on making certain your landscape in properly pruned, trimmed, formed and evenly covered with suitable soil around so that your yard will flourish. Trees, Plants, shrubs and flowers are a vital ingredient for your landscape to look attractive. You can use various plants, Trees, flowers, bushes and shrubs as attractive surroundings, displays, and landscape backgrounds. Contact us for any tree shrub and flower removal and installation. We provide Tallahassee landscaping services throughout the entire city and surrounding areas.


Our goal at Green Fox Landscaping is to provide professional and affordable landscape maintenance service to both commercial and residential customers. We specialize in all facets of landscape- maintenance from average size yards to the largest most elite estates, properties and commercial accounts.
Green Fox is located in Tallahassee Fl. and is ready to serve all of your landscaping and yard maintenance needs. We are licensed in Tallahassee.
Green Fox Landscaping is licensed, bonded and insured, plus we have many years of experience. Our customer are always more than satisfied with our Tallahassee Landscaping services and continue to contact us for all of their Landscaping needs.
Call us today at 850-210-2047 to get a FREE ESTIMATE or fill out the form below.