Mulching
Landscaping Tallahassee Mulch:
Whether it is commercial or residential property adding mulch to your landscape can give it a livelier beautiful look. Mulch covers the soil in your plant beds and prevents dirt and mud from splattering onto plants and shrubs as well as structures.

Mulching your landscape reduces weed control and keeps in much needed moisture as well as holding on to better soil temperatures. Plants typically grow much better with mulch than plants and garden not covered in mulch. The most common types of mulch are shredded wood or bark, pine needles and gravel.
Our goal at Green Fox Landscaping is to provide professional and affordable landscape maintenance service to both commercial and residential customers. We specialize in all facets of landscape- maintenance from average size yards to the largest most elite estates, properties and commercial accounts.
Green Fox is located in Tallahassee Fl. and is ready to serve all of your landscaping and yard maintenance needs. We are licensed in Tallahassee.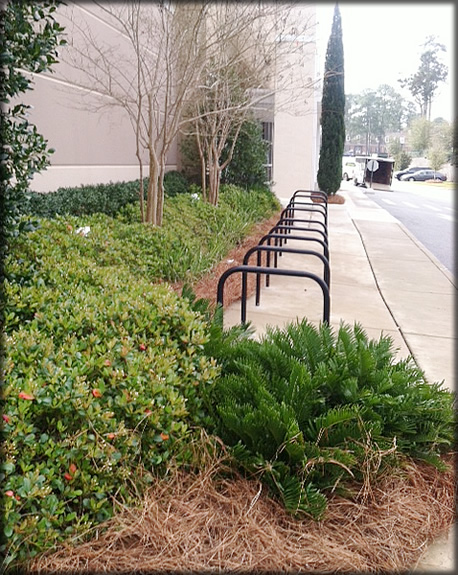 Green Fox Landscaping is licensed, bonded and insured, plus we have many years of experience. Our customer are always more than satisfied with our Tallahassee Landscaping services and continue to contact us for all of their Landscaping needs.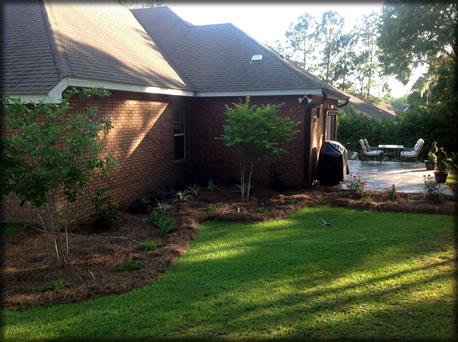 Call us today at 850-210-2047 to get a FREE ESTIMATE or fill out the form below.