Tallahassee Landscaping
Tallahassee landscaping is something that we enjoy at Green Fox, we love to make our city look beautiful year round and provide our clients with landscape designs which have a feel and look of Tallahassee's diverse variety of attractive landscapes. So whether you want new landscaping construction built or to remodel and bring back to life your yards existing Tallahassee landscape to its full potential we can implement these changes beyond your expectations and more.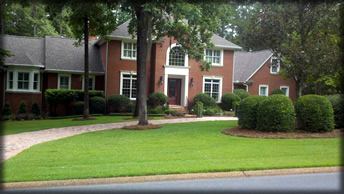 There is no doubt that Green Fox who specializes in Tallahassee landscaping with our expertise and proficiency and best tool and equipment for the trade, together with extensive knowledge on the wide verity of plant life capable of thriving in Tallahassee Florida, we can install and remodel and maintain awesome quality landscaping service in Tallahassee at a fair price.

Our Tallahassee landscape construction result can be seen all throughout the city and we can provide you with pictures and references and a guarantee of quality assured workmanship. Our new construction and renovation services vary from smaller to larger jobs. So we are fully equip to handle and service any and all planning and development wants and needs for your custom Tallahassee landscape. Furthermore Green Fox takes much consideration into the detail planning and commitment in bringing forth utmost excellence which clearly shows in our finished Tallahassee landscaping maintenance and new construction jobs.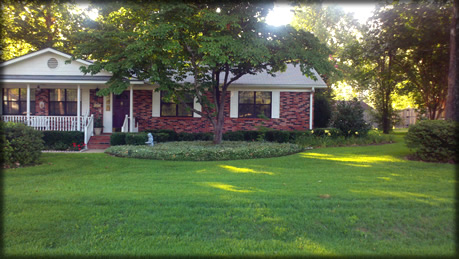 Installing proper irrigation systems in your yard and property is essential for keeping a beautiful landscape. Green Fox specializes in designing and installing correct irrigation systems that effectively disperse water throughout the entire landscape. In addition we also repair and overhaul existing irrigations whenever possible.

Many homes and commercial properties could use a good pressure washing to bring life to the look and feel to its landscape, sometimes it may the building structure itself or just the pathways and sidewalks which needs it most, but whatever the case we can handle all of your pressure washing needs. The most common pressure washing services are but not limited to is; concrete, driveways, roof cleaning, gutters, siding, decks & patios, sidewalks, garages, and fences and lots more.
Our goal at Green Fox Landscaping is to provide professional and affordable landscape maintenance service to both commercial and residential customers. We specialize in all facets of landscape- maintenance from average size yards to the largest most elite estates, properties and commercial accounts.
Green Fox is located in Tallahassee Fl. and is ready to serve all of your landscaping and yard maintenance needs. We are licensed in Tallahassee.
Green Fox Landscaping is licensed, bonded and insured, plus we have many years of experience. Our customer are always more than satisfied with our Tallahassee Landscaping services and continue to contact us for all of their Landscaping needs.
Call us today at 850-210-2047 to get a FREE ESTIMATE or fill out the form below.